(based on a poem by jungkook -)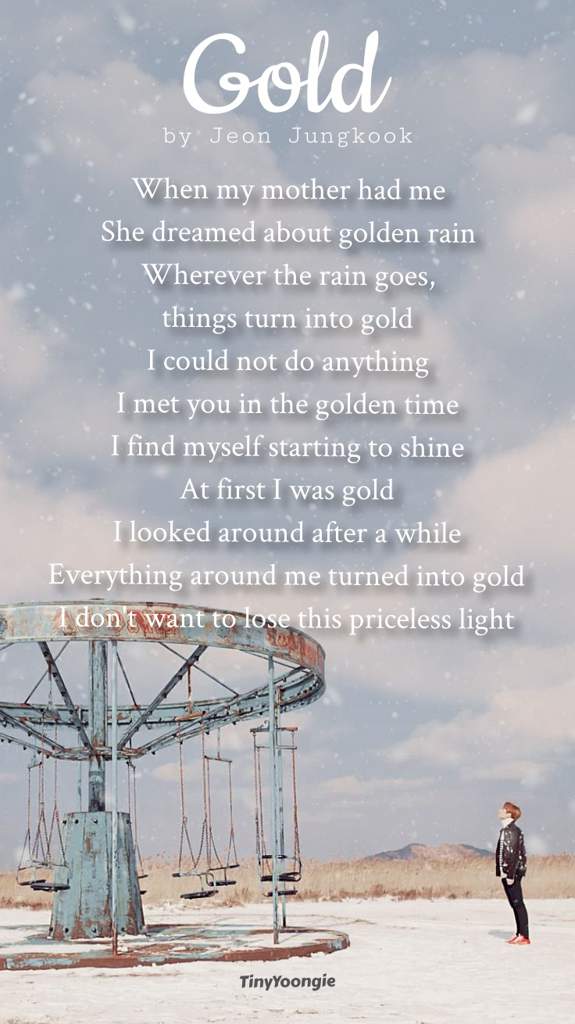 I met you in the golden time….
sometimes i ponder on your existance
how after all of the years on this earth, we have been fortunate enough to be-
in the same time period.
the God's must have aligned and though of the best combination to create greatness.
Oh how they must've laughed and giggled
and though back to all the meaninglessness in the world and how they wanted a change.
they wanted the peaceful jitters of a Saturday afternoon
they chirping of the birds laying on the widow's rocking chair.
all was right.
you see, it's funny the things we run from
we spend hours and hours, days and days,
hiding from the little mysteries that we bury deep inside
but there's no use – we just bury them further and further inside
and there's nothing left and all you are is… a liar
undercover
never seeing the real
Y O U
instead, you're a misfit, thrown together underneath the southern Californian sun
until all that's left is…golden rain
---
---
i met you in the golden time
you changed my life –
---
---
for that special someone –
love – A